January is usually a time for me to catch up on films from the previous year with the very rare exception of going to a theater to see a new release. 99% of movies released in January don't appeal to me and of the big name ones, chances are good I've seen them already through early releases of some form. So, with that said, here are the 9 movies I've watch in 2013, none of which are 2013 releases, and none of which I saw in a theater.
Beasts of the Southern Wild (2012)
A truly great film experience. Sometimes words do no justice to the feeling that a movie can give us. A strangely beautiful story and one which may surprise you.
Safety Not Guaranteed (2012)
I re-watched this movie for the 3rd time and it is simply one of my favorites of 2012. Quirky but not unrealistic, this movie has a lot of heart felt emotion when you least expect it.
Killing Them Softly (2012)
I had heard it wasn't very good and it really wasn't, but I don't think it was terrible. Basically, a good cast was left to fend for themselves in a movie with a lot of potential to tell a compelling story that ultimately doesn't do a good job of telling it.
Zero Dark Thirty (2012)
The hunt to find Osama Bin Laden after 9/11 was a 10 year odyssey and for some it was all consuming. This movie tells the fictionalized story based on true events of such a person who did nothing but think about how to find him. One of the best movies of 2012 - I will say it was a tab bit long, but not so much in a negative way because it all builds up to a very well shot conclusion.
Searching For Sugar Man (2012)
40 years ago Sixto Rodriguez was budding musician in Detroit with a few songs under his belt, but his career in the business was short lived and not to be. After spending much of his life living and working in the Detroit area he was made aware that in South Africa his music was actually considered to be as big as the Beatles were in the rest of the world. An amazing documentary that tells the story of this man and the documentarian who just wanted to tell his story.
On The Road (2012)
An iconic novel written by Jack Kerouac that will always be associated with a certain time and place in America, On The Road is a pretty tough sell as a movie. I actually liked the overall feel and was impressed by the entire cast, yes, even Kristen Stewart. Ultimately it is just a tough book to adapt to a 2 hour film, and I think it fails at keeping us interested in new things... basically, it is a lot of scenes with the same themes of love lost and growing up with different back drops, but moving images will never really have the impact on us that great written words do.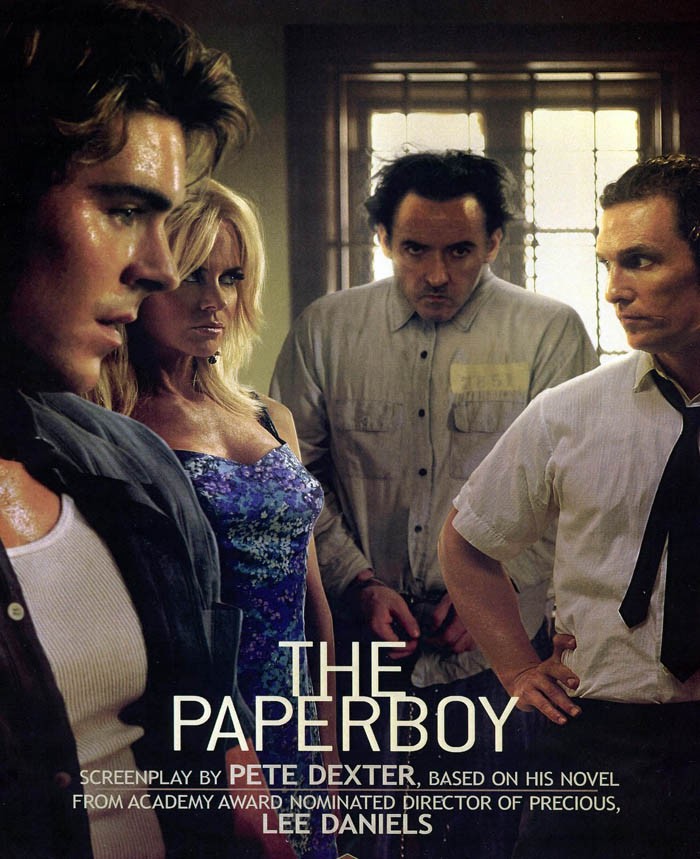 The Paperboy (2012)
If you like super strange, noir movies, then boy do I have one for you! I wish I could tell you to see it, but no way, no how, not me. Just too out there even for a redneck swamp people kind of movie. Nicole Kidman is great in her role, for what it is, but man this one is too messed up for me to pass along to you with a straight face.
Hick (2012)
I saw this at Redbox and would have never given it a second thought, but I remembered hearing that Chloe Grace Moretz was in it, and I'm not even sure if it was released in theaters, but I've liked her in other roles and wanted to give it a shot. Moretz is a good actress and she will only get better, and she did a good job in this movie. But this was pure trash for a film. I mean, do not see this. That is as clear as I can get.
Young Adult (2011)
My third time seeing this surprisingly wonderful film. It gets better each time if you ask me. The entire cast and direction is amazing and each time I view it I find more and more nuances that add to the darkly themed story. There are some sort of funny moments, but this is no comedy, and Charlize Theron and Patton Oswalt do a spectacular job of portraying what happens to people with major issues as they get older, at least in age.